Metal bunk beds are a type of bunk bed that is constructed primarily using metal materials, such as steel or iron. They are popular in various settings, including homes, hostels, dormitories, military barracks, and other shared accommodations. The production process of metal bunk beds typically involves several steps from material preparation to assembly.
Metal bunk bed production process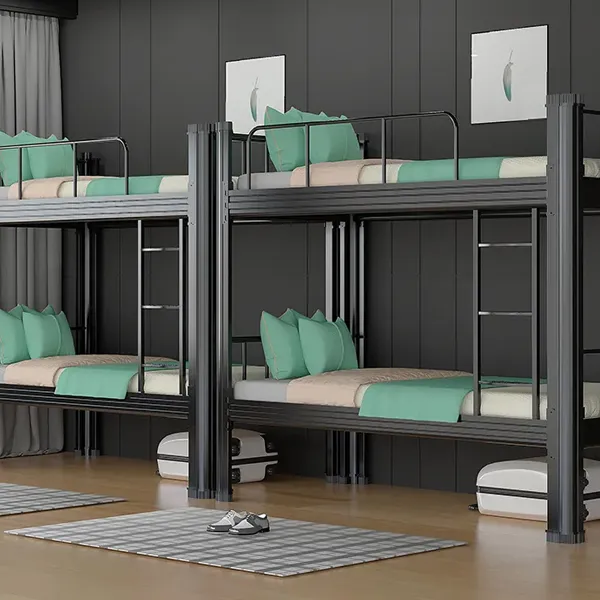 Material Selection
The first step is to select suitable materials for the bunk bed frame. Metal bunk beds are typically made from steel or aluminum. The choice of material depends on factors such as cost, strength, weight, and desired aesthetics.
Metal Cutting and Shaping
Once the metal sheets or tubes are obtained, they are cut into the required lengths and shapes using various cutting methods such as shearing, sawing, or laser cutting. This process creates the individual components of the bunk bed frame, including the bed frames, guardrails, ladder, and support beams.
Forming and Bending
The metal components may undergo further shaping and bending processes to achieve the desired contours and angles. This is typically done using specialized machinery, such as presses or bending machines, to create curved or angled sections of the bunk bed frame.
Welding and Joining
The components are then assembled and joined together through welding or other joining techniques. Welding is commonly used to fuse metal parts together, ensuring structural integrity and strength. It is crucial to follow proper welding procedures and quality control measures to ensure the strength and durability of the bunk bed frame.
Surface Treatment
After welding, the bunk bed frame goes through surface treatment processes to enhance its appearance and protect it from corrosion. These processes may include cleaning, sanding, polishing, and applying protective coatings such as powder coating or electroplating. The surface treatment also allows for customization in terms of color and finish.
Assembly and Attachment of Accessories
Once the individual components have been prepared and treated, they are assembled together to form the complete bunk bed. This includes attaching the bed frames, guardrails, ladder, and any additional accessories such as storage compartments or integrated desks. Careful attention is given to ensure proper alignment and secure attachment of all components.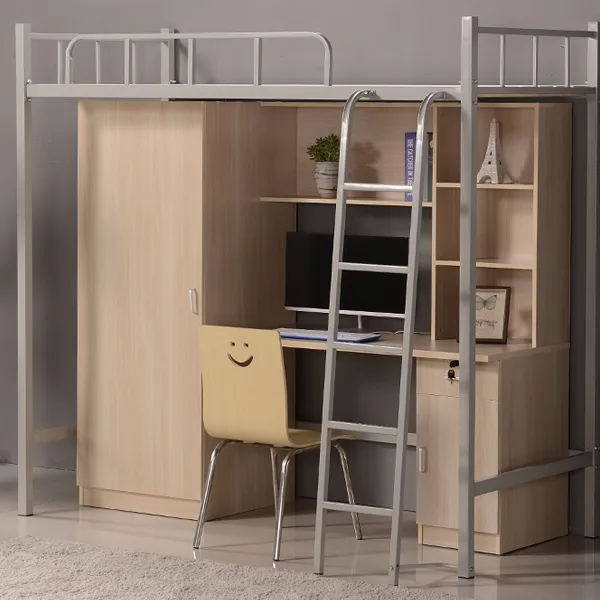 Quality Control and Inspection
Throughout the production process, quality control measures are implemented to ensure that the bunk beds meet the required standards. This may involve conducting inspections and tests for factors such as structural integrity, weld strength, dimensions, and surface finish.
Packaging and Shipping
Once the bunk beds have passed the quality control checks, they are packaged appropriately for protection during transportation. The packaged bunk beds are then shipped to retailers or customers.
It's important to note that the specific production processes and equipment may vary depending on the manufacturer and the desired design and specifications of the bunk beds. Manufacturers may have their own unique techniques and variations in the production process to achieve their desired product attributes and quality standards.